Kings College London, London Institute of Healthcare Engineering
The project seeks to regenerate part of an existing under-utilised site to secure the long-term use of the facilities. The proposal, on which we are consulting, is to construct a new four-storey building on the site of the existing Prideaux building which will accommodate the London Institute of Healthcare Engineering (LIHE).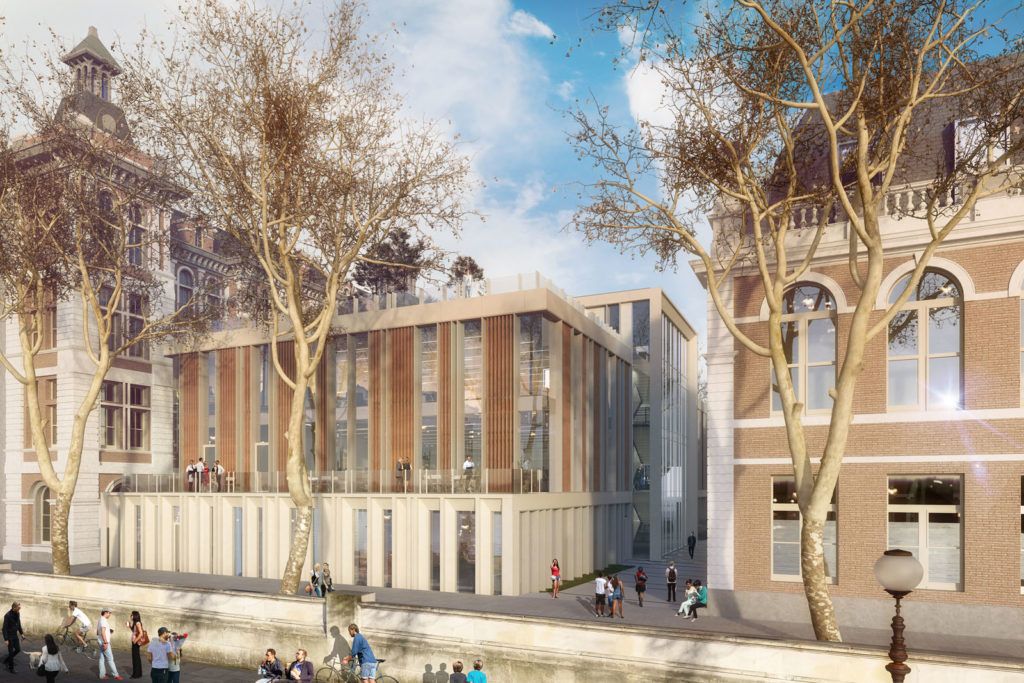 The Institute, which is hosted by the Faculty of Biomedical Engineering and Imaging Sciences, will bring together King's research excellence, Guy's and St Thomas' NHS Foundation Trust's leading clinical practice and the medtech sector's commercial innovation power and talent, engaging multinationals, SMEs and start-ups simultaneously.
The highly accessible, under-utilised nature of the site, and its opportunity to link hospital, university and med-tech company activity, makes this an outstanding opportunity to create a facility among the best of its kind in the world and make a positive contribution to the surrounding area.
Given the heritage of the surrounding buildings on the St Thomas' Hospital Campus, our proposal is considered to be a key priority within Lambeth, given that it represents an important development strategy of King's College and will also provide benefits to the St Thomas' Hospital Campus, as supported by Lambeth planning policies.