University of Bath, Institute for Advanced Automotive Propulsion Systems
The Institute for Advanced Automotive Propulsion Systems (IAAPS) is a new research and innovation facility for advanced propulsion systems, to deliver future generations of clean and efficient vehicles. Based at the Bristol and Bath Science Park, it will be industry led and compete on a global scale within the automotive propulsion research arena.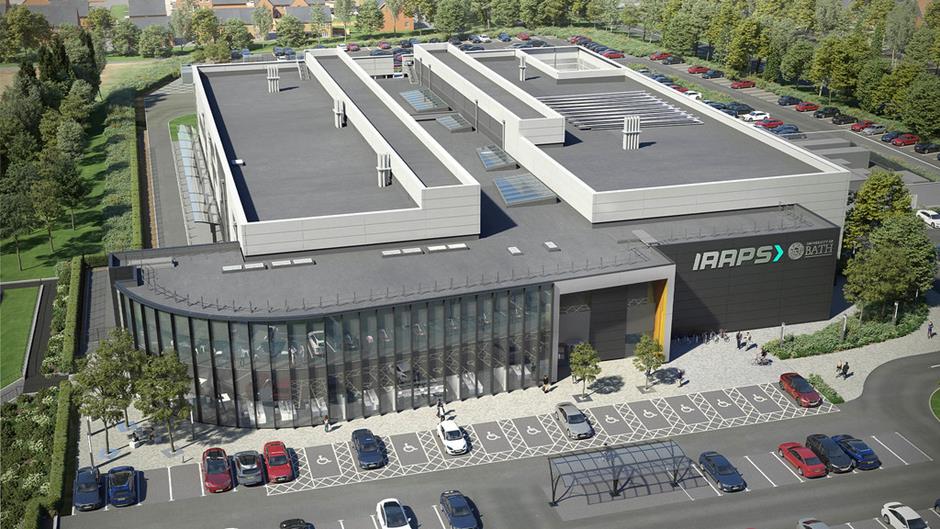 We supported the University in delivering the facility, which will host a range of state-of-the-art experimental research platforms to enable precise systems-level investigations to be conducted including whole vehicle assessments, in particular under real-world driving conditions. IAAPS will be designed for the future, enabling deep insights into the complex nature of transitioning to ultra low emission vehicles.
Through its open innovation model, the University's vision will enable academics, automotive industry partners and small and medium sized enterprises
(SMEs) to conduct transformational research and have access to world class research infrastructure and people. This will promote greater collaboration and the sharing of expertise to advance knowledge. High growth small businesses are vital to economic growth and many of the UK's most exciting innovations are fostered by SMEs. IAAPS will offer SMEs facilities that will create opportunities to build and expand their businesses.