London Borough of Haringey, Hornsey Library
As a team, we have delivered a variety of projects for Haringey Council. For this project we were asked to explore a variety of refurbishment, repair, enhancement and value engineering options for the Hornsey Library. Part of the brief was to provide an options appraisal of the different possibilities available within a tight budget.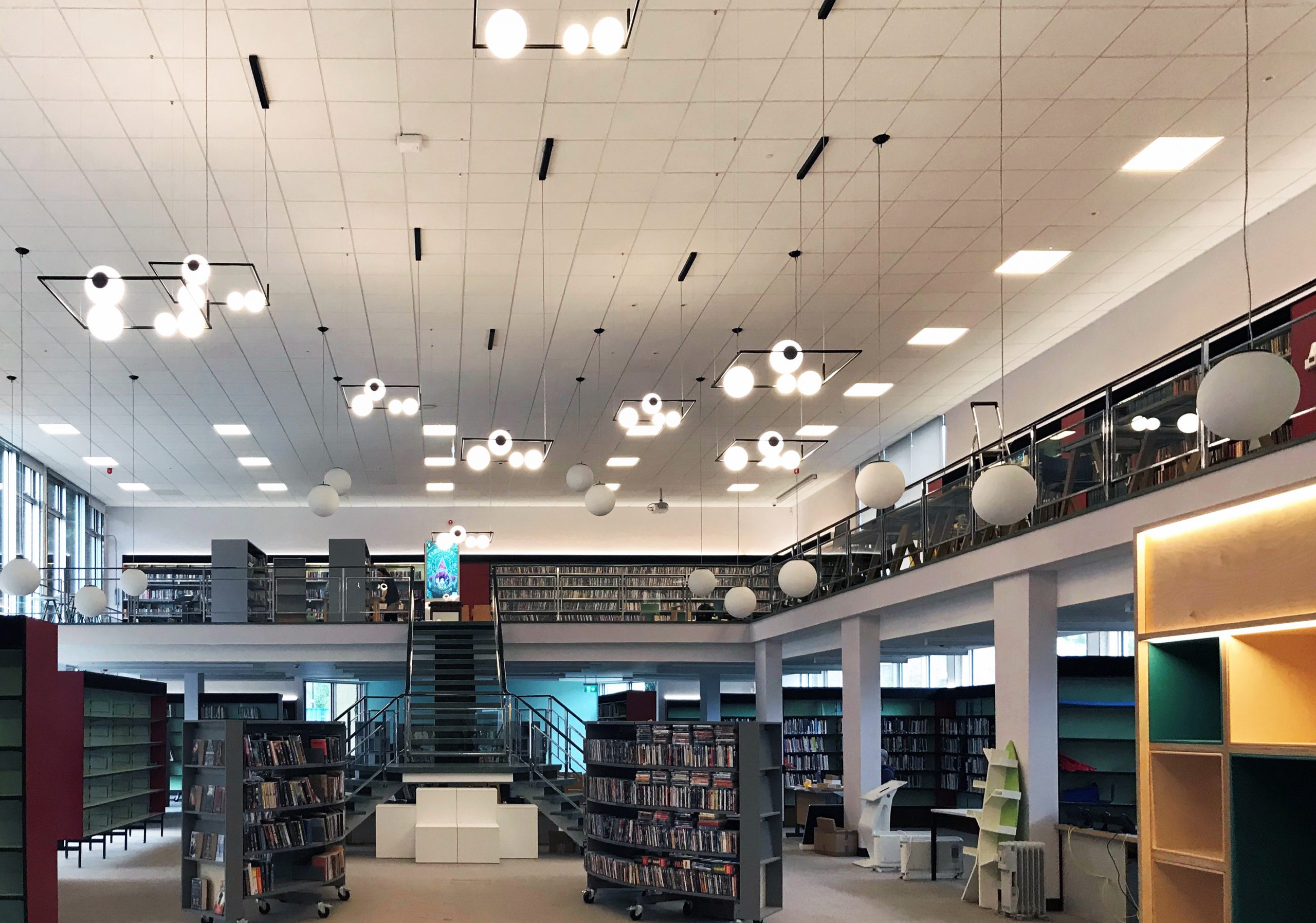 The Hornsey Library occupies 3,400m² over three floors and is a Grade II listed building with many original features that require sensitive restoration work. This led to extensive liaison with the conservation officer and Historic England. Haringey Council envisaged a revitalisation of the internal space by reorganising how the building is utilised and transform it so that it is fit for future use, to reduce maintenance and operational costs and enhance energy efficiency.
This involved redecoration and replacement of existing finishes, interior re-design of spaces to modernise and facilitate self-service technology, new lift, replacement of M&E fit-out and new furniture. Several façade and external works were also required, including replacement of windows and curtain walling, roof repairs, replacement of external paving surrounding the library and concrete façade panel repairs.
The library is an important community building for the surrounding neighbourhoods and is well used by members of the public daily, therefore a careful phasing plan formulated at the beginning of the project to ensure that the library remained open and in use throughout the construction period.