Kent College Canterbury, Great Hall
We provided professional services to support the construction and fit-out of a new theatre and associated ancillary spaces for Kent College Canterbury. The design was developed to provide a degree of flexibility in occupancy.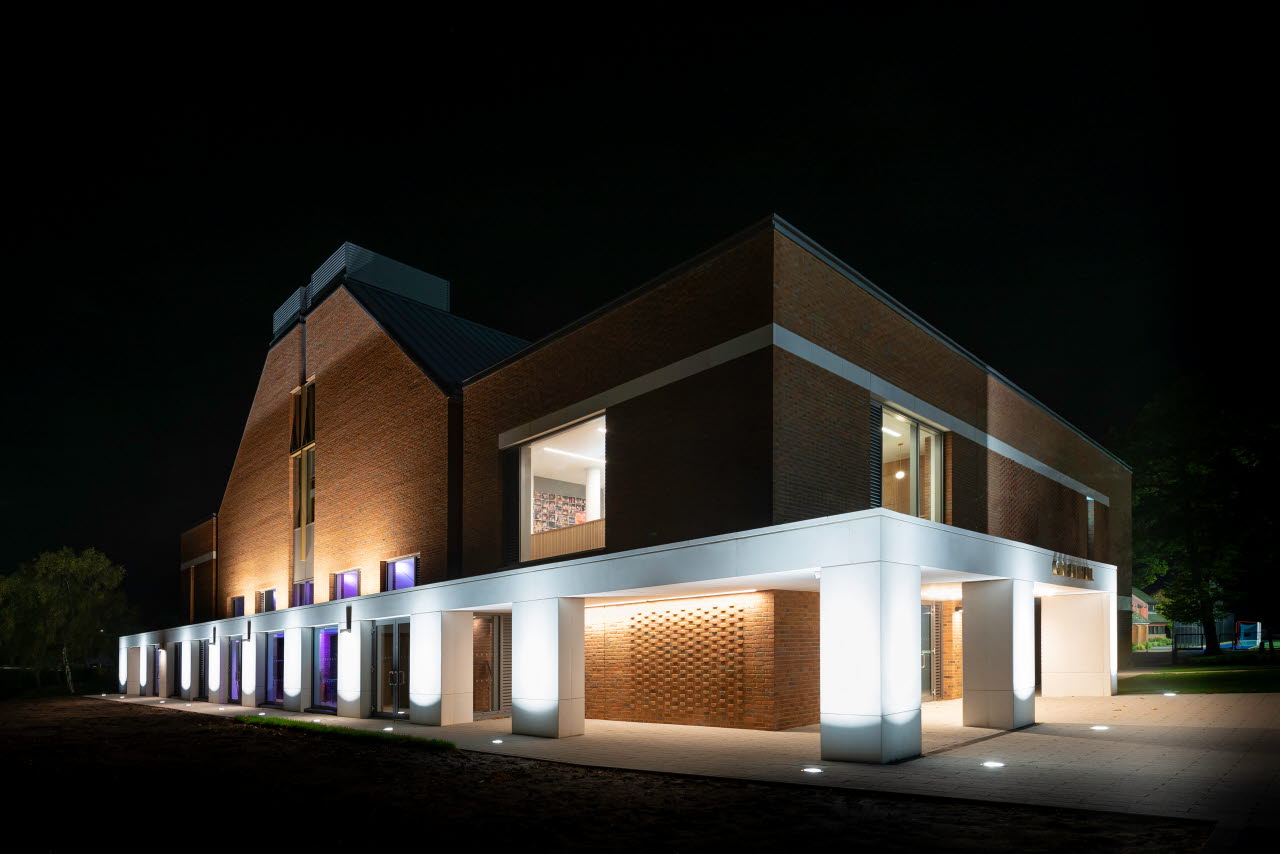 The Great Hall has two modes of operation: assembly for up to 600 and the theatre mode of 350. This is made possible by the use of retractable seating which can be pushed together and concealed behind movable wall panels to create additional foyer space adjacent to the main entrance lobby.
The stage has also been developed to be changeable with movable proscenium panels, maximizing the stage when the Great Hall is being used for music or assembly. Rostra seating has also been provided within the stalls to allow the stage and seating to be reconfigured for a variety of performances.
The Great Hall has a state-of-the-art natural ventilation system utilising a labyrinth constructed under the theatre to draw cold air out of the foundation to ventilate and cool the space.