London South Bank University, Southwark Campus
We are helping to deliver the refurbishment of the London Road Building (LRB) and the new St George's Quarter building (SGQTR).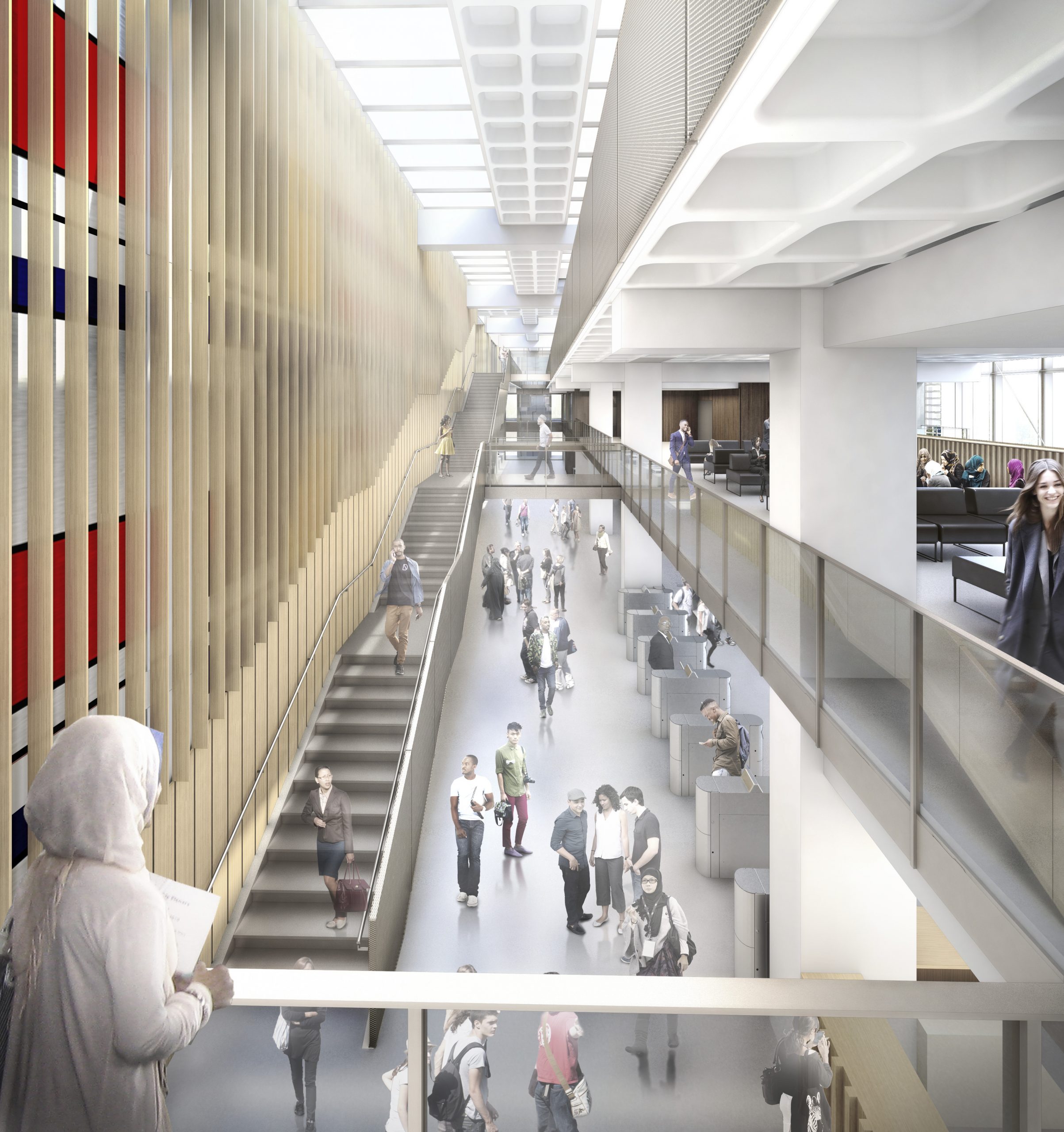 The LRB comprises an extensive refurbishment to provide: improved teaching facilities; lecture theatres and seminar spaces; research laboratories; a new Arts and Creative Industry (ACI) teaching facility, as well as the relocation of the current ACI facilities; an improved Academy of Sport Facilities to meet Sport England standards; and a new façade and roof.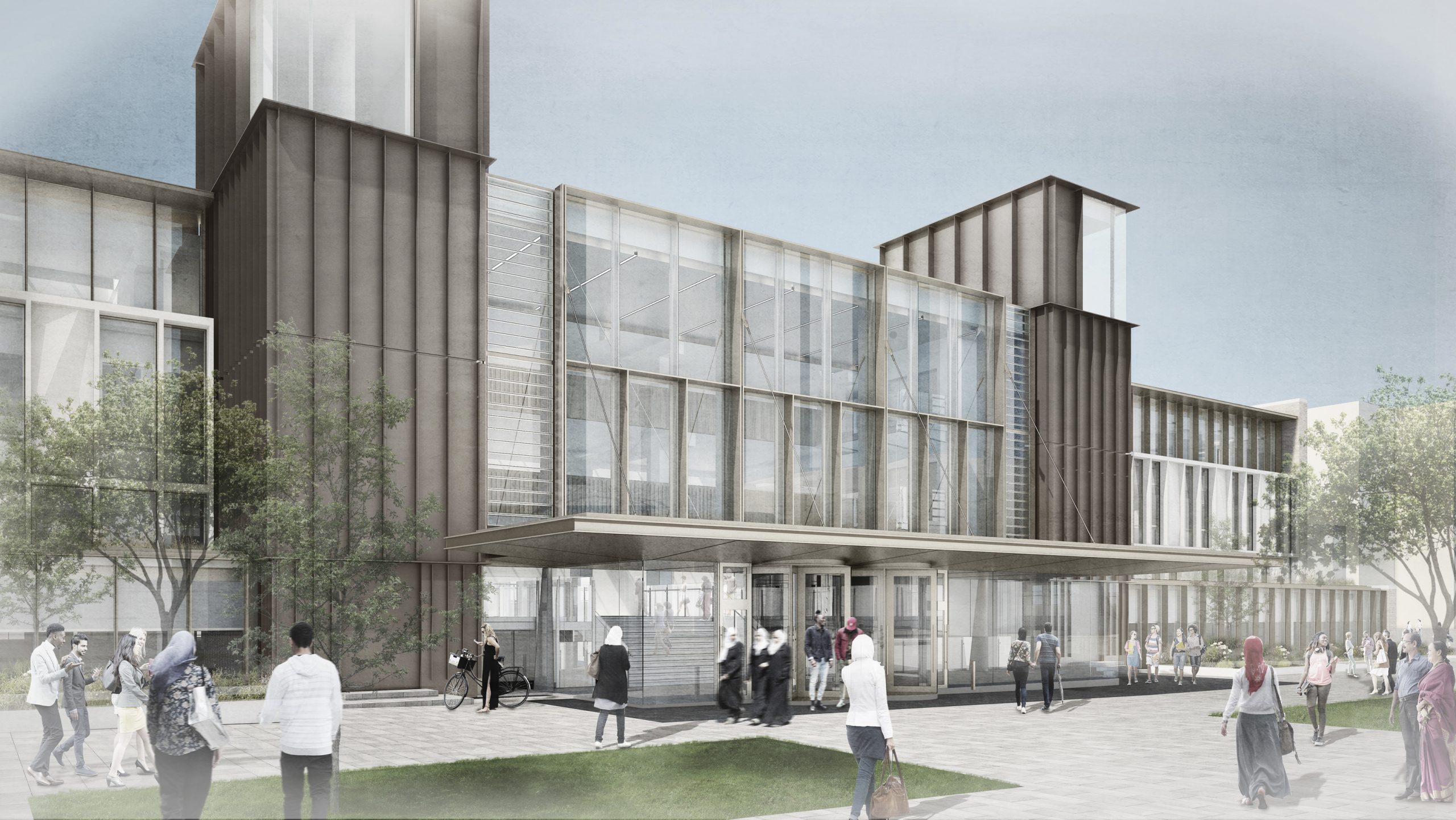 The SGQTR comprises a seven-storey Learning Centre and a five-storey Creative Design Centre with a new concourse between the new buildings, which also links in with the existing LRB. This concourse will act as a community and student "front door" to the Southwark Campus, allowing 24/7 access and improved connectivity. The building will provide and accommodate: a library with a state-of-the-art automated book retrieval system; the façade retention of an existing Grade II listed chapel; new lecture theatres, teaching and learning academic spaces; new lounge and study areas; flexible adaptable conference spaces; and a gallery, cafés and retail spaces.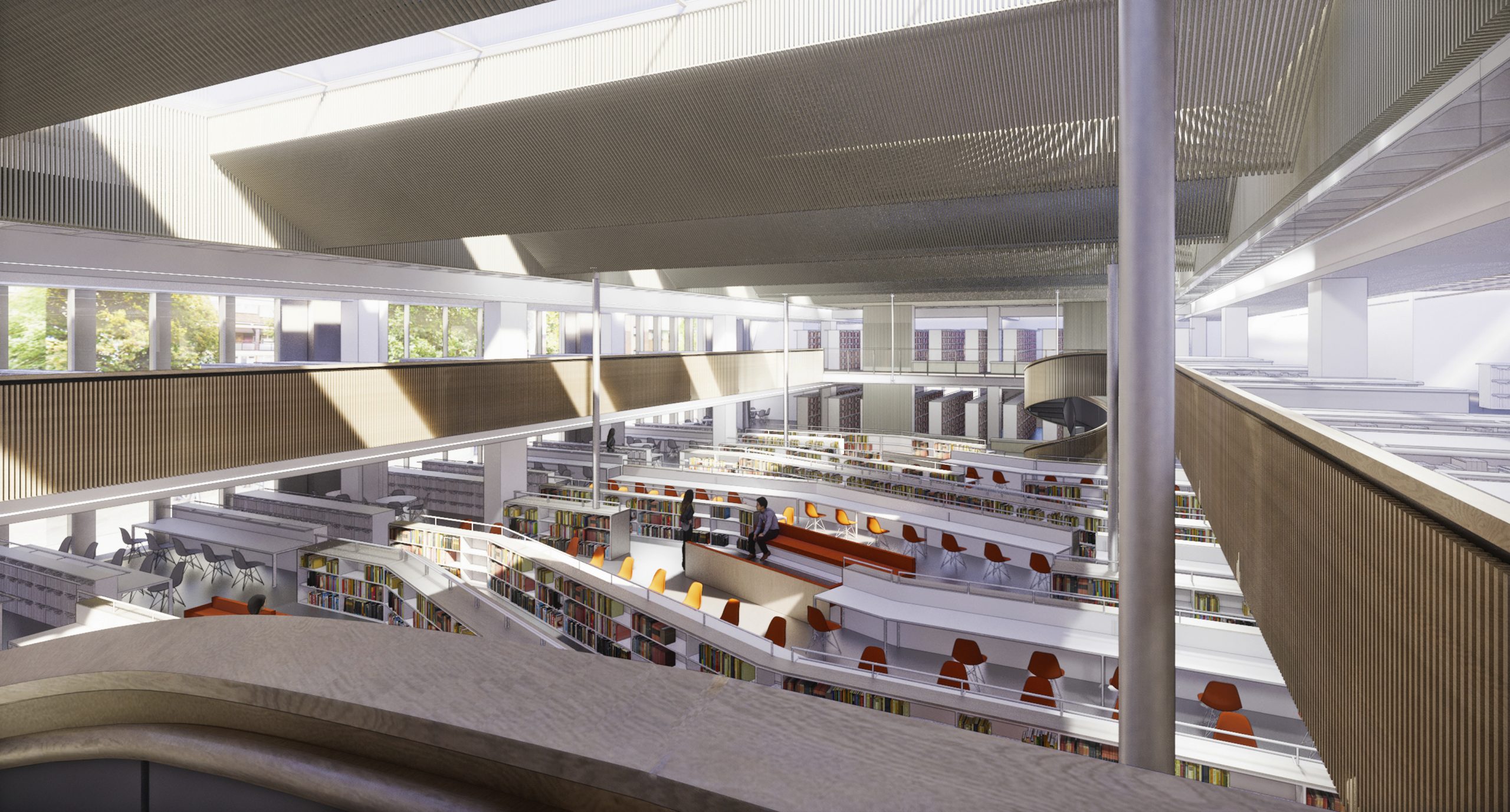 Images courtesy of WilkinsonEyre.