The National Hospital for Neurology and Neurosurgery
We were instructed under University College London Hospitals NHS Foundation Trust's framework agreement to manage the replacement of a number of nurse stations, as well as improvements to circulation around the wards to several acute wards in Queens Square, all in occupation.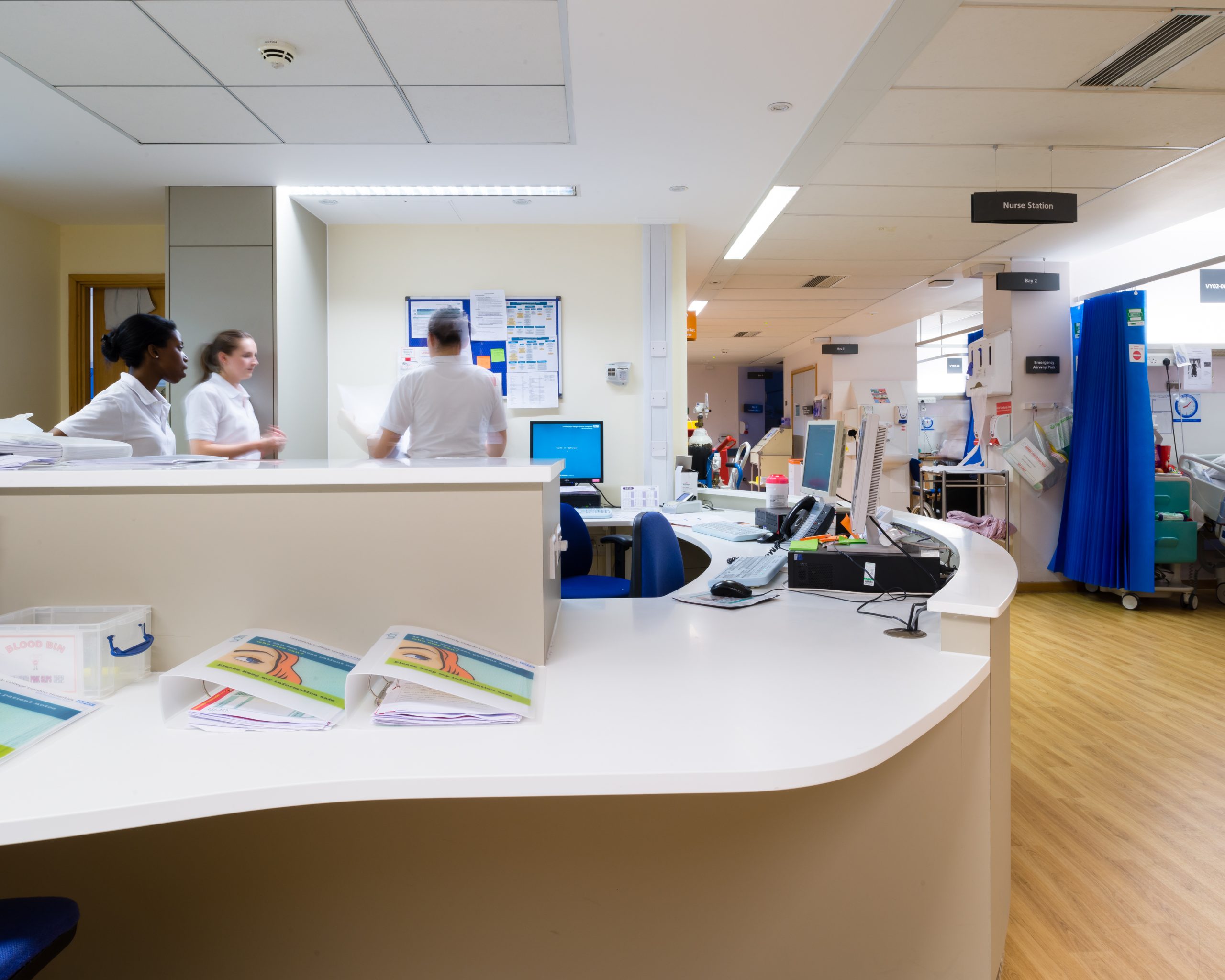 The works involved altering and refurbishing existing layouts and rooms and bringing them up to a high quality as required within an acute environment.
Our brief also required us to improve layouts and circulation, involving improving a number of clean and dirty rooms and intensive care bedrooms.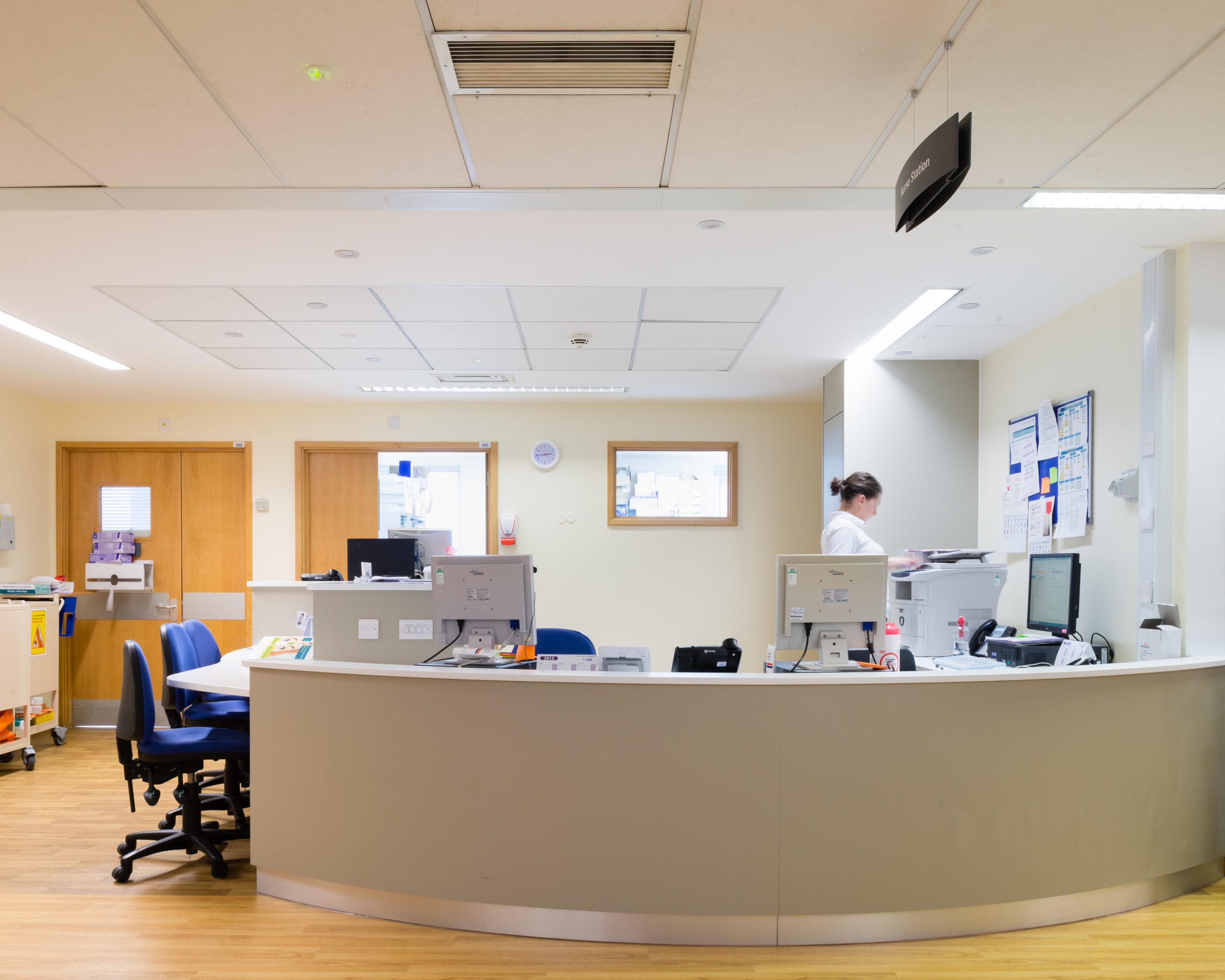 Each ward was centrally located in a busy hospital environment. We had to carefully consider the problems of segregating works from adjoining occupied wards, infection control, building noise affecting patients, and contractor's safe access
to the working site, which involved extensive coordination and management of stakeholders throughout the trust.